Always the weekend AFTER Labor Day
Over 30 years and over 30,000 annual attendees! With four big buildings and hundreds of vendors, Art World is the largest of 4 events creating the biggest craft and gift selling event in Central Wisconsin. This event is completely indoors and free from the worries of weather. Customers and vendors come from across the country to participate in the craft and gift spectacular that is Art World!
Free Admission
VENDORS
Please Review
All Documents
For
Art World
Sept. 10 & 11, 2022
At
Marathon Park
Marathon County Fairgrounds
Wausau, Wi.
Click this link for a Google map to Marathon Park.
https://www.google.com/maps/place/Marathon+County+Fairgrounds
Click the green links below images,
or at the bottom of this page,
to view or print show documents.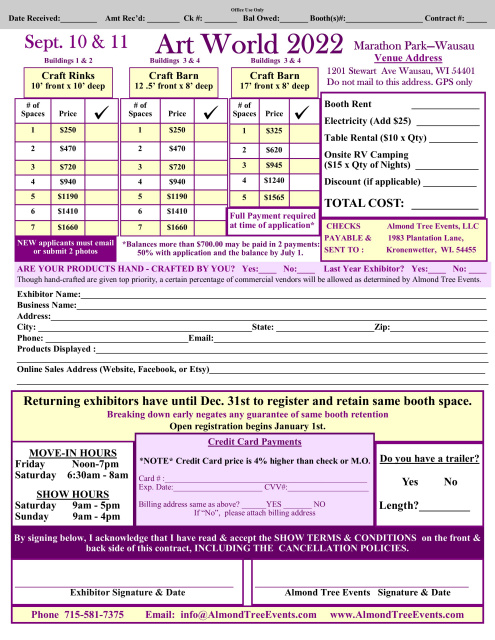 Art World Show Terms And Conditions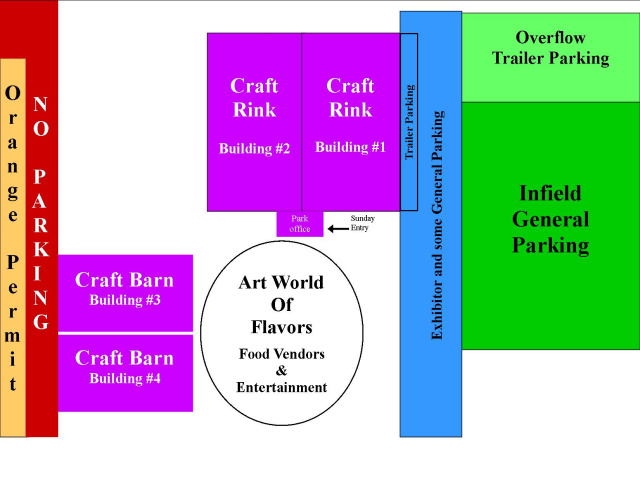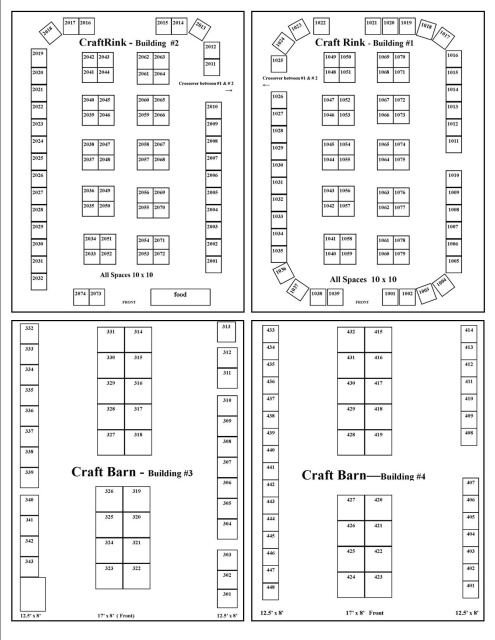 Art World Four Building Layout
Click filename below to access file
Click filename below to access file
Click filename below to access file
Click filename below to access file
Click filename below to access file